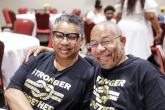 Walk By Faith Christian Center Inc
LOCATION: 232 Carter Street
Map
NC 28326
Phone:
church phone 910-556-1087
Email:
gmail.c@walkbyfaithchristian
·
About Our Church
·
Statement of Beliefs
·
Church History
MAILING ADDRESS:
PO BOX 3865
SANFORD, NC 27330

A CHURCH ON THE MOVE WHERE THE BEST IS YET TO COME! JOIN US AS WE LIFT UP THE NAME OF JESUS. COME AS YOU ARE AND LEAVE FOREVER CHANGED!!!